Xiangjiang Safari Park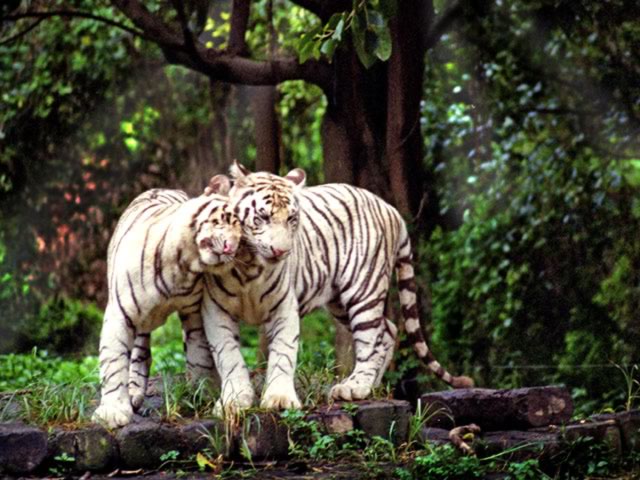 Go visit the radical vibrant Xiangjiang Safari Park in Panyu District of Guangzhou. Here you can marvel all your way at the two unique features: large-scale grazing animals in natural settings and the more surprising self driving tour through, which is still unavailable in other zoos all over China!
Occupying a gigantic tropical/subtropical forest area of more than 320 acres, the park collects stunning number and variety of animals. Over 20,000 animals, including 22 Australian Koalas, 10 Giant Pandas and 150 White Tigers, are divided into 460 species, qualifying the park as the largest safari with the most kinds of animals in the world. To your happiness, the Driving Touring Zone reaches as large as 1 million square meters. You can choose to wander through the safari via either your car or the safari-owned train!
Another wonderful profile of the bouncy safari is the famed animal performances. Your eyes will be wide open at the striking performance of tribes of White Tigers, funky Thailand Asian Elephants, the No.1 fowls' family in China…Your understanding of wisdom of both animals and tamers will be abundantly richened.
Know More / Must See
Recommended itinerary: enter the safari from the South Gate – Tropical Forest Zone (highlight: flamingos ) – Africa Tribe (highlight: African meerkats, fowl performance) - Children's Paradise – Having lunch at Panda Restaurant (highlight: Giant Panda performance) – Giant Panda Center – Elephant's Home – Koala's World – Giraffe Square – Tiger Hill – Kindergarden of Garilla – Self Driving Touring Zone.