Welcome Letter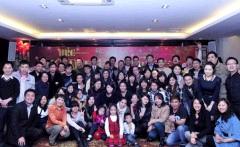 Dear Guests,
Thank you for visiting Guangzhouhotel.com, the unique Canton Fair online travel service launched by HRC WORLDWIDE HOTEL & TRAVEL SERVICE. Canton Fair is the largest trade fair in China and HRC Worldwide is the leading travel service group and provides an extensive product range including hotel, tours, excursions, car hire, tickets, photo tours, trade fair travel and soft adventure tour in China.
Our customers range from single travelers to large multinational corporations-large or small. each customer receives the same individual attention, the same flexible and innovative approach and the same cost-saving benefits at great value for money. Hotels are carefully hand-selected to provide comfort and variety.
Our English speaking trip advisors are knowledgeable and experienced. Our goal is to give you a truly memorable Canton Fair experience from the moment that you send us an email or communicate with us in any way. Whether you're a luxury, or budget traveler, we promise to save you time and money on your trip to Canton Fair and other places in China.
This web-site is designed to enable you to easily find travel related information and make Canton Fair travel plans in a secure, efficient and cost effective manner.
Come and enjoy a happy and comfortable Canton Fair Travel with us. In China, You Can Rely On Us.
Sincerely Yours,
Kathy, Liang
General Manager
About Us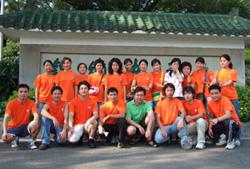 HRC International Travel Corporation, a joint venture invested by famous enterprises of China and Britain , was initially established in Hong Kong 2000 for the istribution of traveling.
In China,You can rely on us!
We are all come from different parts of China with different minority's culture, but we are happy to work together at HRC and happy to help our customers to have a memorial trip in China.All the trip advisors are college graduates who have majored in English or the tourism industry that is their specialty and have eager to put their enthurisium on their job.The team of sales will possess a wealth of local information about the area and culture, and provide you with the favor trip.
Why Choose Us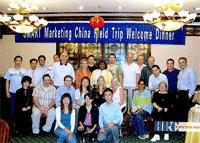 At HRC, we realize that each booking is special, so we do everything possible to ensure your trip to China successful.
Leading International Agent for Canton Fair
Based in Guangzhou, China;
More than 12 Years of Experience
Personalized and worry-free Service
Prompt Reply and fast confirmation
Guaranteed Lowest Rate
Leading International Agent for Canton Fair
With the increase of buyers to Canton Fair, HRC also gain a stable increase of the guest. Almost 9% of buyers to Canton Fair have used HRC Worldwide services. HRC is the leading International agent for Canton Fair Market.
Statistics for Previous Canton Fair
Number of Buyers to Attend Canton Fair V.S. Number of Guests from HRC
Year
Number of Buyers
Number of HRC's Overseas Guests
Spring Session
Autumn Session
Spring Session
Autumn Session
2015
184,801
19,206
2014
188,199
186,104

21,701
17,031

2013
202,766
189,646

27,015
24,008

2012
209,644
188,145

29,108
25,354

2011
207,103
209,175
28,994
27,392
2010
203,996
200,612
26,519
26,079
2009
165,436
188,170
21,854
18,357
2008
192,013
174,562
20,457
17,852
2007
206,749
189,500
19,365
16,559
2006
190,011
192,691
16,846
17,597
2005
195,464
177,000
14,382
13,869
2004
159,717
167,926
12,681
13,719
Personalized and worry-free Service
HRC Worldwide head office is based in Guangzhou. It is a fact that we are not afraid to be different from our competitors in the way we do business. We are revolutionizing the way for Canton Fair Travel services are operated in Guangzhou. It is the first agent that provides the free pick-up service at Baiyun International Airport. It is the first agent that provides instant online service and confirmation. As an agent base on Guangzhou, HRC could provide more personalized and worry-free service. HRC is the first choice partner for most of hotels in Guangzhou.