Clayton Hotel Guangzhou
Clayton Hotel Guangzhou, situated at Yuancun of Tianhe Commercial Area, is a newly 4-star hotel suite for both business and leisure stay. The hotel faces Canton Fair (Pazhou) Complex just across the Pearl River, which takes about 5 minutes' drive. It's also a few minutes' drive away from the Zhujiang New Town CBD, Tee Mall shopping area and within walking distance to metro/subway station (Keyun Road, Line 5). Nearby the hotel there are also Guangzhou Tianhe Software Park, Guangzhou Information Port and Redtory (a famous rendezvous for art lovers).
The hotel offers 177 spacious and well-equipped rooms and suites, with 42-inch LCD TV and free high-speed internet and wifi access available, offering a home-like staying environment to all guests. The Chinese and Western restaurants provide a wide range of delicate cuisines for guests' taste. Hotel facilities and service also include: multi-functional conference rooms with latest equipments, Chess & Cards, Tea Bar, Sauna, Foot Massage, Night Club and more.
Hotel Location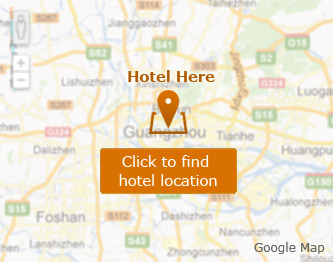 [ Click to enlarge ]
Clayton Hotel is located at Yuancun of Tianhe Commerical Center, near Guangzhou Tianhe Software Park, Guangzhou Information Port and Redtory (a famous rendezvous for art lovers). Only minutes' drive to Zhujiang New Town CBD, walking distance to metro/subway station (Keyun Road, Line 5)
TO

DISTANCE

Canton Fair (Pazhou) Complex

4km / 2.5miles

Baiyun International Airport

41.5km / 25.8miles

Guangzhou East Railway Station

6km / 3.7miles

Guangzhou Railway Station

17.3km / 10.7miles

Tee Mall Shopping Area

4.5km / 2.8miles

Metro/Subway Station

5-8 minutes' walk

(Keyun Road Station, Line 5)
Customers who viewed this hotel were also interested in…