Daifushan Forest Park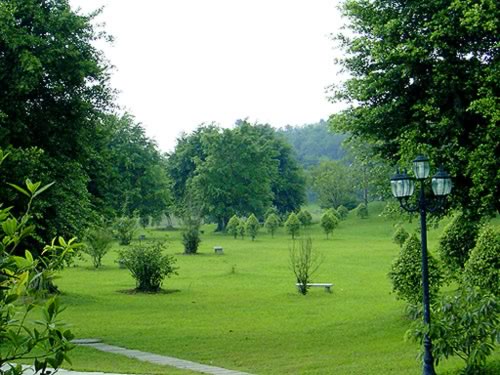 Occupying a total area of 1,440 acres, Daifushan Forest Park is a wonderful place for leisure, sports and entertainment. Boasting snaking bicycle roads, good barbecue facilities and tranquil natural landscape, the park has been one of the best barbecue& bicycle paradise in Guangzhou.
The mountain climbing fans can also try the 227-meter-high summit of Daifushan Mountain. For those who don't bother to walk a long way up the mountain, they can find alternative way of leisure by cycling along the even roads.
Know More / Must See
Most of the highlights are located in the zone of Phase 1 Project with Juxiu Lake as the center. The 320-acre zone boasts barbecue sites, fishing ponds, yacht docks, kite sites, children's paradise, tea houses, etc. It's best to have a feast at the barbecue site and afterwards have fun cycling or flying a kite. The roads around the park reach 11.8 kilometers, winding around Juxiu Lake. Visitors can rent bicycles from lines of bicycle-renting shops outside the park and enjoy such a pleasant cycling trip.