Pearl River Night Cruise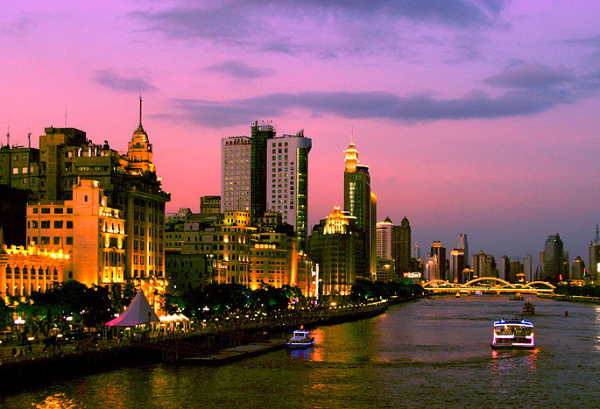 How to capture the brilliant Guangzhou at most at one time? Take a cruise tour along the city's mother river - Pearl River!
The night time is especially fascinating under the sparkling lights. Both the old and the new Guangzhou are within reach. A Pearl River cruise usually takes about 1-2 hours.
Historical sites, arcade buildings (e.g. Aiqun Building), European styled buildings (on Shamian Island), old branded hotels (e.g. White Swan Hotel), new city landmarks (Canton Tower, Haixinsha Island), distinctive bridges (e.g. Haiyin Bridge, Liede Bridge).... Pearl River strings up these charming spots and displays both the traditional and the modern Guangzhou to all its guests.
Know More / Must See
As the Mother River of Guangzhou, the Pearl River got its name from a romantic legend - a precious and beautiful pearl was slipped into the river. The Pearl River is the third longest river in China, running more than 1,376 miles (2,124 km). The river originates from a calcareous cave at Mahongshan in the Yunnan Province and eventually flows into the South China Sea. Today taking a Pearl River Cruise has become a top entertaining activity for visitors to Guangzhou.
Several wharfs are available for starting a Pearl River Cruise, among which Tianzi Wharf and Dashatou Wharf are the most popular for their sound service, fabulous ships and strategic location.
Tianzi Wharf Address: Yanjiang Middle Road
Dashatou Wharf Address: No.466, Yanjiang East Road