Chimelong Paradise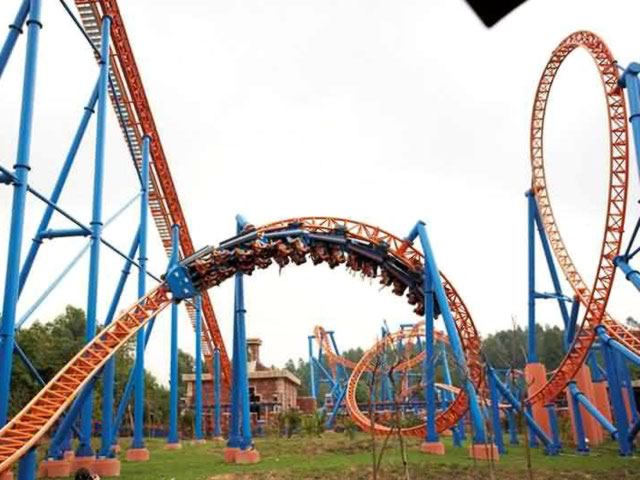 This is probably the happiest place all over China. In recent years the local people would automatically choose to drive about 30 minutes from downtown Guangzhou to the quiet Hanxi Town in Panyu District to enjoy a thoroughly happy Chimelong weekend!
The considerate policy of through ticket promises them to enjoy all the facilities in a theme park without extra entrance charge of a single recreational project. To the joy of all the visitors, they can feel free to play again and again on the same project as long as they find it appealing.
Know More / Must See
Huge roller coasters, X-sports projects, happy bumper cars, easy breezy merry-go-rounds, drifting boats, theater and cinema are waiting for you! As regard to roller coasters, the first-time riders would feel totally unprepared, yet them surely fall in love with the super thrilling rolling twisting falling experience. Brave challengers are recommended to ride on Ten-Loop Roller Coaster that gets them crazy within the brief 30 seconds and then shrug off all the fear and start having fun riding Vertical Roller Coaster, the pendulum-like Giant Frisbee, Motorbike Coaster and U-Shaped Skateboard. Though you need to spend half an hour in the snaking line waiting for these fascinating roller coasters, it helps with a full preparation for the extraordinary challenge of your body and mind. Hope to recover yourself from something gentle that are out of the type of extreme experience? Just move to the playground, which collects family-fitting bumper cars, merry-go-rounds, artificial tropical forest zone, music boats, 4D cinema, etc. Afterwards, it's time to get wild again by steering to the splashing roaring Merry Water World.