Baiyun Mountain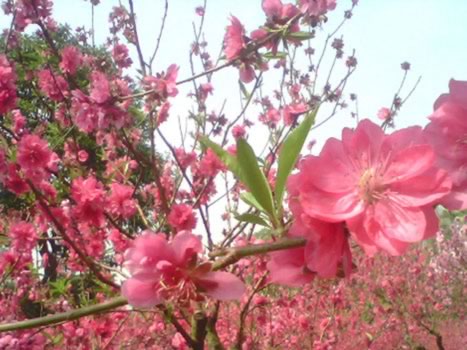 Baiyun Mountain occupies a large area of 20.98 square kilometers and a proud 95% green coverage, providing fresh air to nearly 3 million people in the manner of a super effective air freshener. Concerning the great contributions Baiyun Mountain has made to Guangzhou, the locals in return build an intimacy with the selfless mountain. They grant Baiyun Mountain the top of the New Eight Sceneries in Guangzhou, the title of Lung of Guangzhou and give her the priority when they plan to do daily exercise, have an ascent to celebrate important festivals or just briefly get away from the downtown. To visitors to Guangzhou, Baiyun Mountain is also a big charm. The surrounded gardens, parks and amusement paradise are in support of the main mountainous area, making Baiyun Mountain a comprehensive tourist resort and the recently confirmed National AAAAA Scenic Area.
Strolling along the winding main roads in Baiyun Mountain, you'll have a good view of magnificent array of pines with cool mountain breeze slipping next to your hair. Your wish of having a bird's eye view of the whole Guangzhou City will come true after a 10-minute trudge to the 382-meter-high Moxing Summit.
Know More / Must See
Three must-sees:
Yuntai Garden, the biggest landscape-styled garden in China.
Sculpture Park, the biggest theme sculpture park in China.
Singing Birds' Valley (Mingchungu in Chinese): the biggest natural bird's paradise in China.